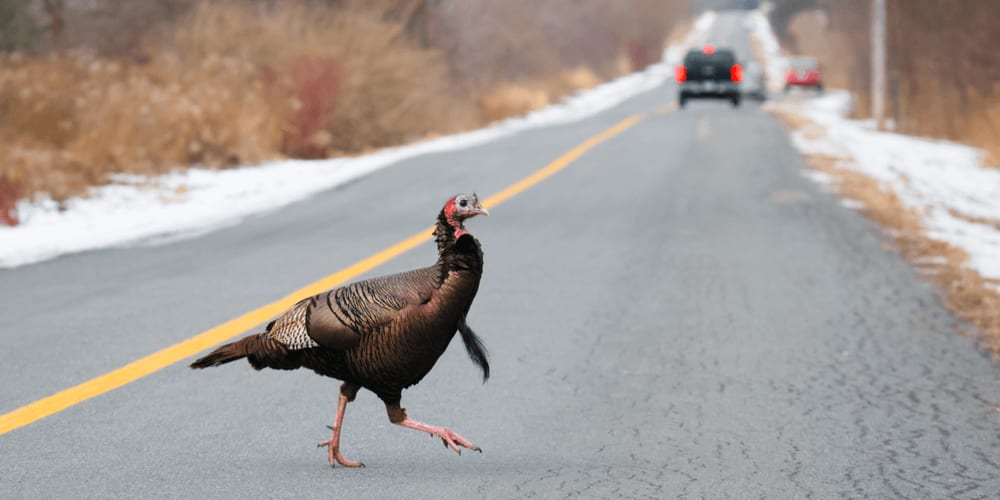 What usually comes to your mind when you're dreaming about Thanksgiving? Is it a joyful football game, a Black Friday mall run, or a fabulous turkey dinner? Yes, you'll definitely enjoy all these small pleasures when you: get home finally! Before, after, and on Thanksgiving Day millions of Americans suffer from heavy traffic and lose precious minutes and hours that could be spent with their families. How to avoid finding oneself stuck in a traffic jam? Follow the simple yet effective rules we've prepared for you and you'll surely find time for sharing and being happy this Thanksgiving!
Remember that Wednesday before Thanksgiving is the worst time to start a trip for most US cities. The only exceptions are Boston, Honolulu, Providence, and San Francisco. Why? This is unclear, but in these cities, the traffic is worse on other days.
In case you can't avoid leaving on Wednesday try to skip the rush hours before 3 pm and 5 pm. The perfect time to leave your city will be before 2 pm and after 7 pm.
Thanksgiving Day usually has the least traffic in the whole week, so in case you're planning a long exhausting car trip you'd better start it on Thanksgiving. But if you can't stand traffic at all stay off the road between 12-2 pm even on Thursday.
Drive back home not on Saturday but on Sunday. On Saturday traffic is up to 40% worse than on Sunday, so opt for the very end of the week when choosing the day to return.
If you live in Philadelphia, Austin or Washington D.C. you'll probably spend more time in traffic so keep it in mind when planning your Thanksgiving trip.
There are 3 shops that most Americans visit at the last moment before Thanksgiving: ham shop, liquor store, and pie shop. Make sure you buy these three items beforehand and you'll easily avoid crazy Thanksgiving rush!
Be sure to leave more time for Christmas shopping! It has been noticed that on Black Friday people already start purchasing things for Christmas, so do your best to avoid Black Friday crowds and do your shopping calmly and wisely.
Take note of these helpful traffic tips and don't waste your valuable time this Thanksgiving and any other day of the year! Have a Happy Turkey Day
Driving Quiz
Test your driving skills now!
START QUIZ